Udinese have gone to the Court of Arbitration for Sport over fees still owed to them by Portsmouth for the transfer of Sulley Muntari in 2007
.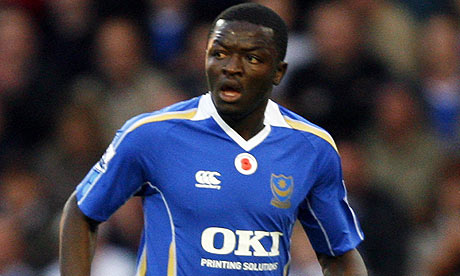 The midfielder joined Pompey from Udinese in the summer of 2007 and spent a successful 12 months at Fratton Park before moving back to Italy with Inter Milan.
However, Udinese have still not received 4million euros (£3.5million) from the South Coast club and have reported the matter to CAS.
The precarious financial situation at Fratton Park left Portsmouth still owing money to several clubs for previous transfers at the start of January.
Pompey were therefore banned from registering new players and the embargo would not be lifted until they had paid their creditors.
Debts have since been settled with UK clubs as well as French duo Lens and Rennes.
Portsmouth must now focus on resolving the issue with Udinese and reports suggest the Premier League will then allow the club to start signing players again.