Portsmouth have confirmed that former defender Sol Campbell is suing the club for fees and bonuses totalling £1.7million.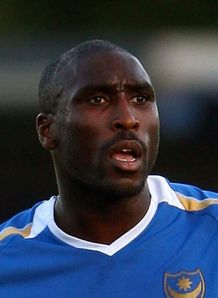 Portsmouth are already fighting to appeal a High Court judge's decision to dismiss their application to have a winding-up petition from Her Majesty's Revenue and Customs struck out on the grounds that the tax bill is too high.
A Club Spokesmon said "This matter is being dealt by our lawyers."
Things appear to be going from bad to worse for Pompey at present with chief executive Peter Storrie expected in court on Wednesday to defend himself against charges that 'he cheated the public revenue' regarding the signing of Amdy Faye from Auxerre in 2003.